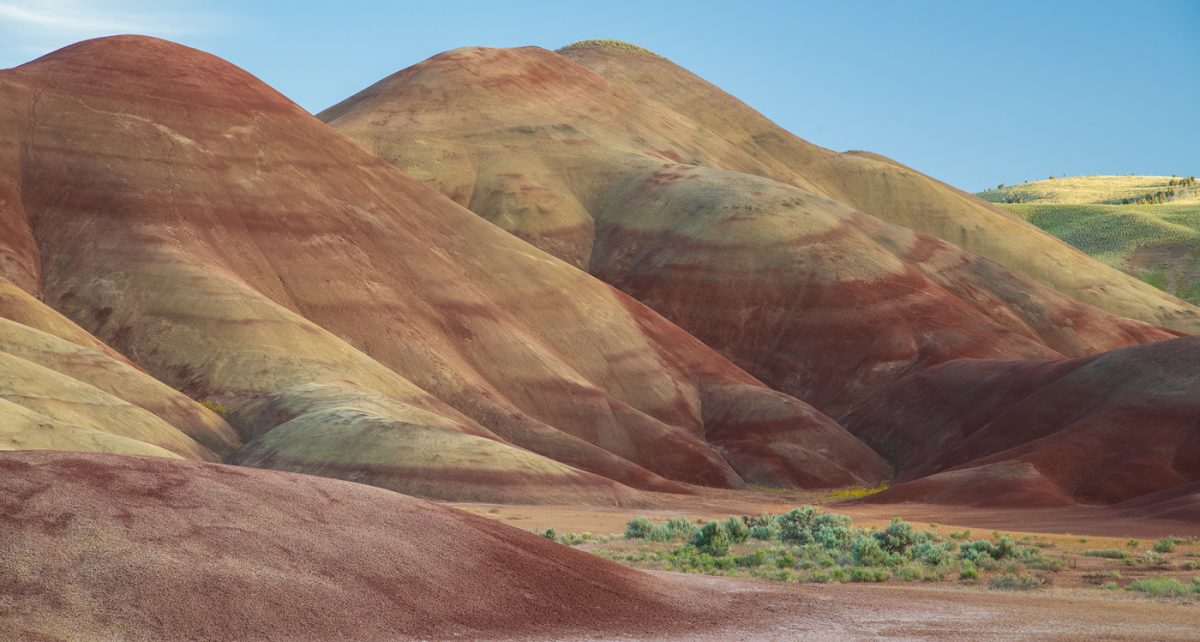 May 11 – 12, 2024
Landscape & nature photography with
master image maker Zack Schnepf
Central Oregon is blessed with many beautiful locations for nature photographers.
The soft hillsides of the Painted Hills in remote Wheeler County are one of our most treasured scenic sites. Join local nature photographer Zack Schnepf for a weekend of in dept photography.
Spring is a time of dramatic skies and an abundance of wildflowers. This is the time when the hills are at their best and not impacted by the haze of fire season later in the year. The man faces of the Painted Hills allow you to be creative. From long lens abstracts to wide angle panoramas you can utilize all your lenses and skills. Zack will lead you to the areas most rewarding scenic spots for photographers.
All points are easy accessible but will cover some uneven ground. The longest walk is 0.6 miles with an elevation gain of 300 feet in the Blue Basin.
This is Workshop is open to all levels of photography skills. Please be aware you should have basic understanding of your camera to enjoy it.
Lenses from 15 to 300 mm. A sturdy tripod and a Polarizer filter are highly recommended.
Zack is an award winning photographer specializing in fine art landscape photography, and Photoshop processing. Zack has been teaching Photoshop for over 12 years, and photography for over 10 years. He is a member of Photo Cascadia and a longtime instructor and tour leader for the Cascade Center of Photography.
self drive. Transportation option for participants from Bend. Book during registration.
We book a limited number of rooms at the Oregon Motel. You can add the room (from May 11-12, 2024) during registration, or book your own. Let us know if you prefer to also book the night from May 12-13.
The Oregon Motel private and shared bath. phone 541.462.3027 / 104 E. Main Street, Mitchell, OR
The Skyhook Motel rooms from $82
The Spoke'n Hostel semi private rooms and bunk beds from $25-$65. phone 541.462.3333.
limited camping at Mitchell City Park camping spot $25 (only about 5 spots)
Saturday, May 11, 2024
4 – 6 pm: Check in at your booked accommodation
6:15 pm: Meet in front of The Oregon Motel in Mitchell, Oregon. Carpool to Painted Hills for sunset.
After sunset photograph the "alpenglow" on the hills. Possible moon-rise and night photography utilizing moonlight.
Sunday, May 12
4:30 am: Leave for sunrise session.
Photograph glow and first light on hills. Visit boardwalk and colorfully eroded hills.
4:00 pm: Carpool to Blue Basin a seldom visited geological area. Leisure photo walk to badlands formations.
6:30 pm: head back to Mitchell and on to the Painted Hills for sunset session at new location.
9:00 pm: end of Workshop.