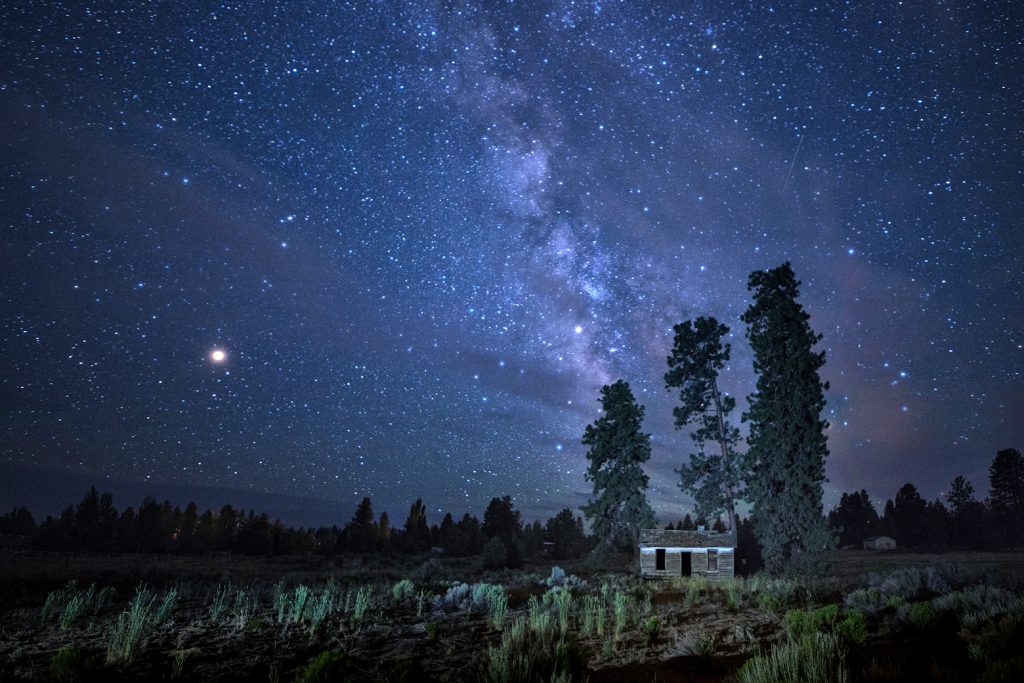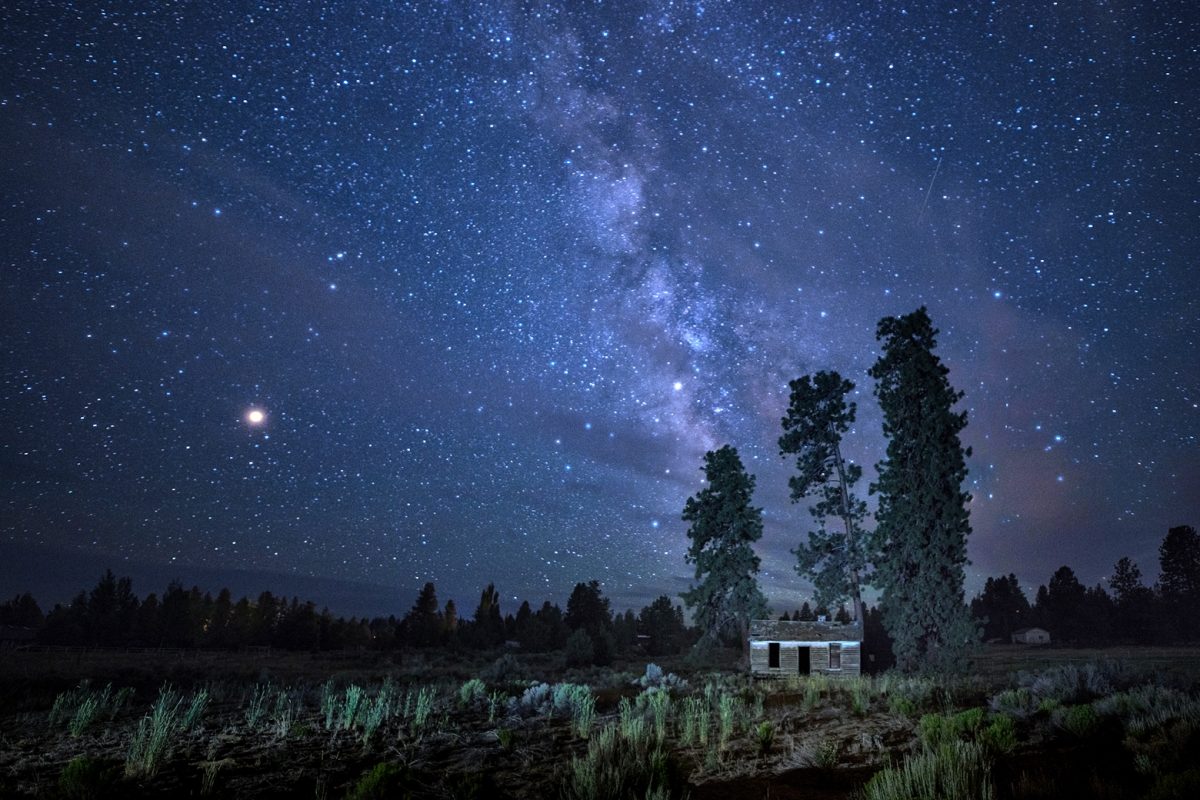 Clear Nights
Central Oregon's high altitude, crisp, clear air, low humidity and cool nights provide excellent conditions for Night Sky Photography. With a choice of moon lit nights illuminating the landscapes or capturing the Milky Way and numerous star trails during the dark moonless evenings, our local photographer guide will show you the best locations, as well as the proper camera settings for capturing those magical images. One of our most popular Bend Photo Tours.
Sunriver is designated as Oregon's first Dark Sky Place!
Once you have seen the clear sky of Central Oregon and captured it in your photos, you know why.
Spend time in Central Oregon during the day on a Private Full Day Photo Tour or a Private Half Day Photo Tour.
$299 for up to 3 hours for 2 persons included / $100 per additional person
$ 20 for transportation / up to three persons / gas money
self drive unless transportation booked
Meet around 8:30pm – 11:30pm
Shooting time will depend on time of year. If you want to combine a Night Sky Photo Tour with a sunset shoot, ask for options.
Write your preferred date at the Order Notes on the checkout page. We will contact you to discuss exact meeting time and place.
Gratuity for your photographer/guide is greatly appreciated.
Remember to Bring:
Dress warm, the High Desert gets cool at night, and wear sturdy shoes
Headlamp with red light
Tripod
Camera
Ideally a wide angle from 11 to 35 mm best with f 2.8 or lower. If not available bring you lens with the widest opening.
Extra Battery
Water