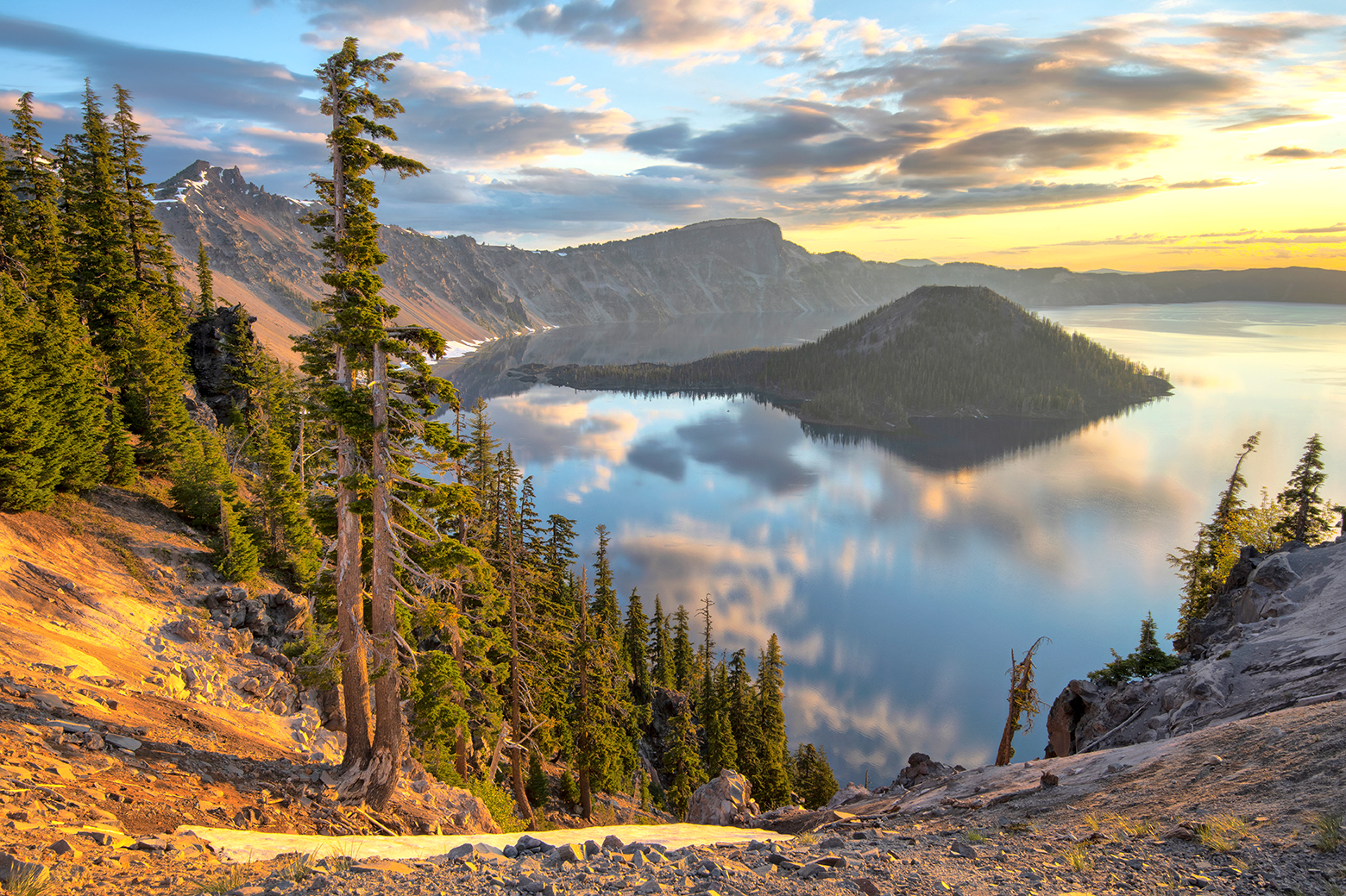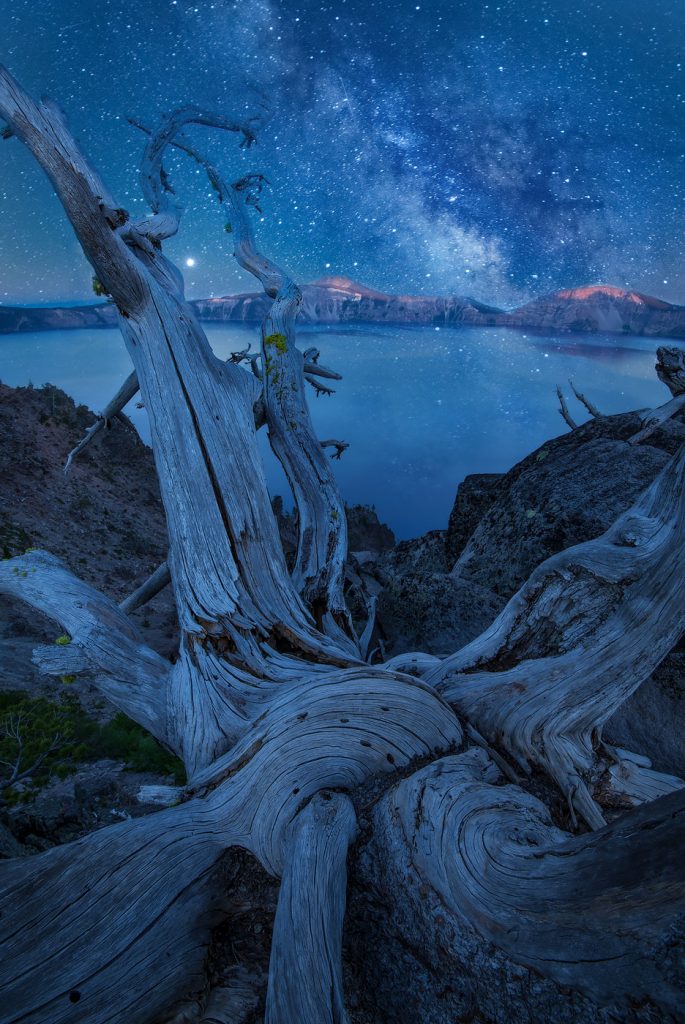 and Night Sky Photo Session
July 19 – 21, 2024
with Zack Schnepf
Oregon's Crater Lake National Park is a sight to behold. Just seeing it during the day is a once in a lifetime experience. Due to its remote location Crater Lake also lends itself as a perfect landscape photography destination. Learn from one of Oregon's greatest nature photographers while exploring the various locations in the park. Zack will guide the group to his favorite scenic spots and will lead a night sky session to capture the sparkling milky way from the rim.
Workshop with a professional master photographer who knows the park intimately.
starting at US$ 820
US$ 820 / per person / workshop fee
US$ 50 / per person / online post processing
US$ 285 / per person / shared room at Crater Lake Lodge / 2 queen beds for 2 nights
US$ 550 / single room / at Crater Lake Lodge / 2 nights
If the double room is not filled, we charge for a single room.
You can book your own room accommodation, there are also cabins and a campground at Mazama Village.
Included
Workshop fee
Park permit for photography workshop
Guided by Zack Schnepf
Not included
Meals
Park Entry fee, because of self drive arrival
Personal expenses
Tips
Friday, July 19
5:00 pm: Individual check in at Lodge.
5:15 pm: Meet Zack at Mazama Village. Drive to Crater Rim. Explore Photography options along rim until after sunset.
10:00 pm: Night sky photography this or next evening.
Saturday, July 20
5:00 am: Drive to location along rim for sunrise photo session.
7:00 am: Individual Breakfast.
3:00 – 21:30 pm: Explore Crater Lake NP. Coffee and snack break around 5pm. After break photography of sunset until dark.
Sunday, July 21
5:00am: Meet and drive to Rim for sunrise photography.
7:00 am: Individual Breakfast after sunrise.
8:30 am: Explore surrounding area with waterfall.
11:00 am: End of workshop.