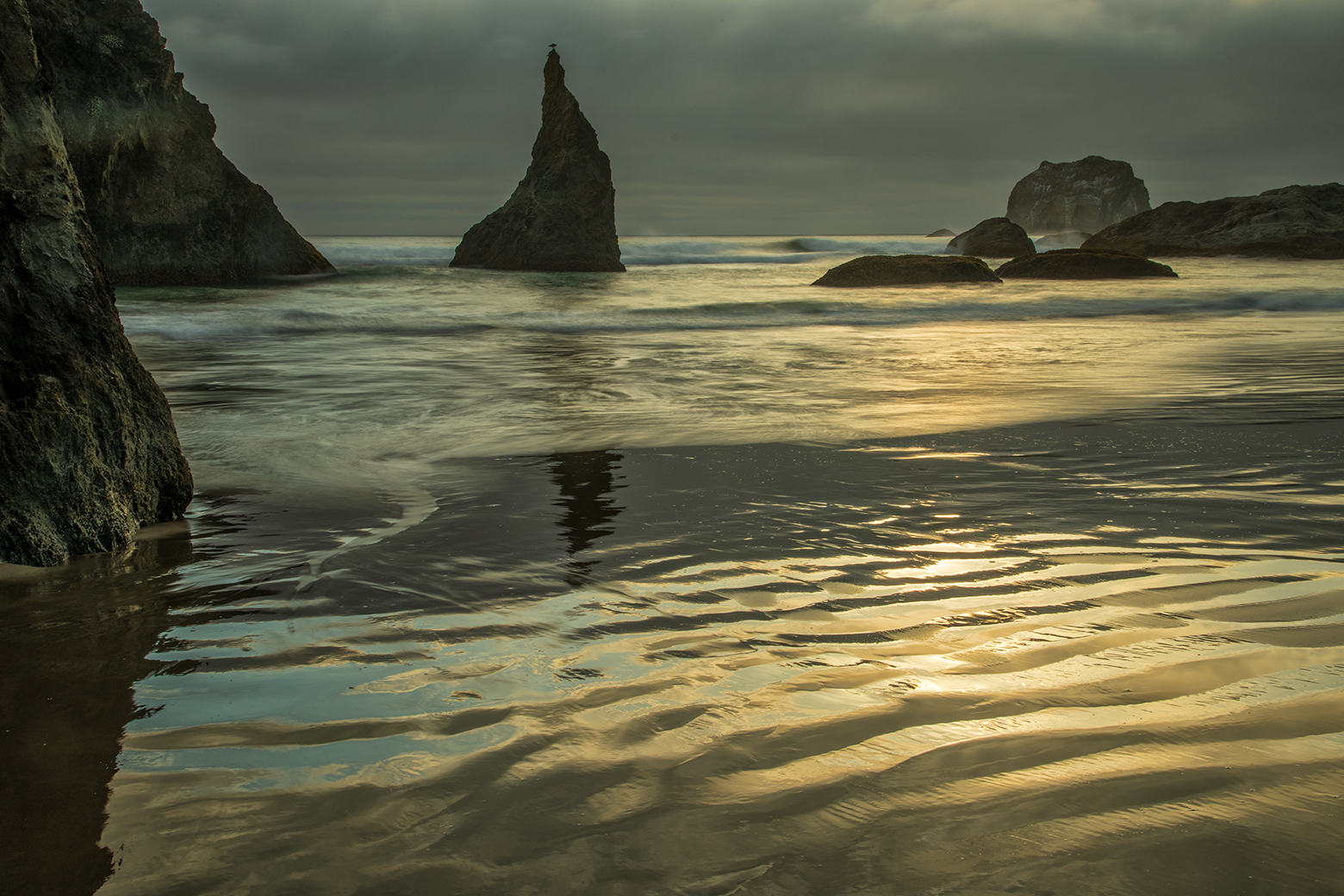 May 28-June 2, 2024
Local professional photographer Zack Schnepf will guide the group of 8 inspired photographers to scenic locations along the spectacular coastline.
The coast is at its most dramatic during changing weather so be prepared to meet mother nature on this workshop. Zack knows the area intimately. Nature photography is all about reading light and adjusting to conditions. We will adjust the program to give you the best opportunities for photos. We may do astro, night sky photography and light painting if conditions are favorable. We will switch locations and subjects at will. Dining will be scheduled around the best photo times. Sometimes takeout will be our only option.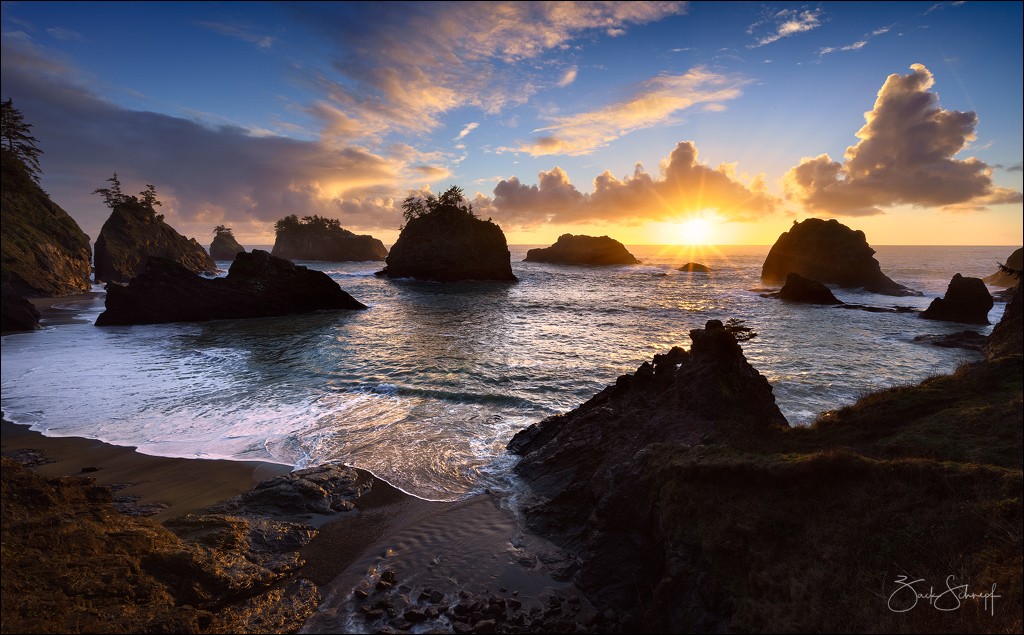 ---
Highlights:
Sea stacks
Rugged coastlines
Scenic lighthouses
Hidden coves
Topics:
Long exposure and wave action
Composition
Timing in nature photography
Understanding light
Requirements:
Sturdy tripod
Extra batteries
Rain gear and rubber boots (recommended)
Basic understanding of your cameras functions
You need to walk over some uneven ground and down some wooden stairs to get to the beach location. No long walks are required
$2,625 per person / shared room – Single room surplus $ 435
car pool. Transportation option from Eugene Airport. Limited space, reserve early.
Included
Workshop Fee
Accommodation
Transportation if booked ($200)
Excluded
Tuesday, May 28, 2023 :
Noon: Meet at Airport in Eugene, (EUG) if you booked, or meet late afternoon at Motel in Bandon.
4:pm: Check into Motel in Bandon.
6:00 pm: Head to beach for first photo session with sunset and afterglow (8:47 Sunset)
Wednesday, May 29: Another day in and around Bandon
Head to beach for sunrise photography(Sunrise 5:42). First light on the coast can be fantastic.
Midday nap
Afternoon exploring the coast followed by sunset photography.
Thursday, May 30: Check out of Motel in Bandon and move to Brookings
After a sunrise session and breakfast we follow the coast south to Brookings. The coast south of Bandon is spectacular and we will stop frequently.
Afternoon: check in at hotel in Brookings.
Then after a self pay light dinner we backtrack to scenic locations north of Bandon for a sunset photo session.
Friday, May 31: Another day in Brookings.
Exploration of the many highlights of the southern coast withmorning and evenig photo shoots.
Saturday, June 1: Check out of Motel in Brookings and move to Charleston
After a morning photo shoot we drive north to Charleston. All afternoon photographing the seaside cliffs and lighthouse.
Sunday, June 2: Last morning shoot, and drive back home or Eugene.
Sunrise session at Cape Arago. After breakfast head back to Eugene.