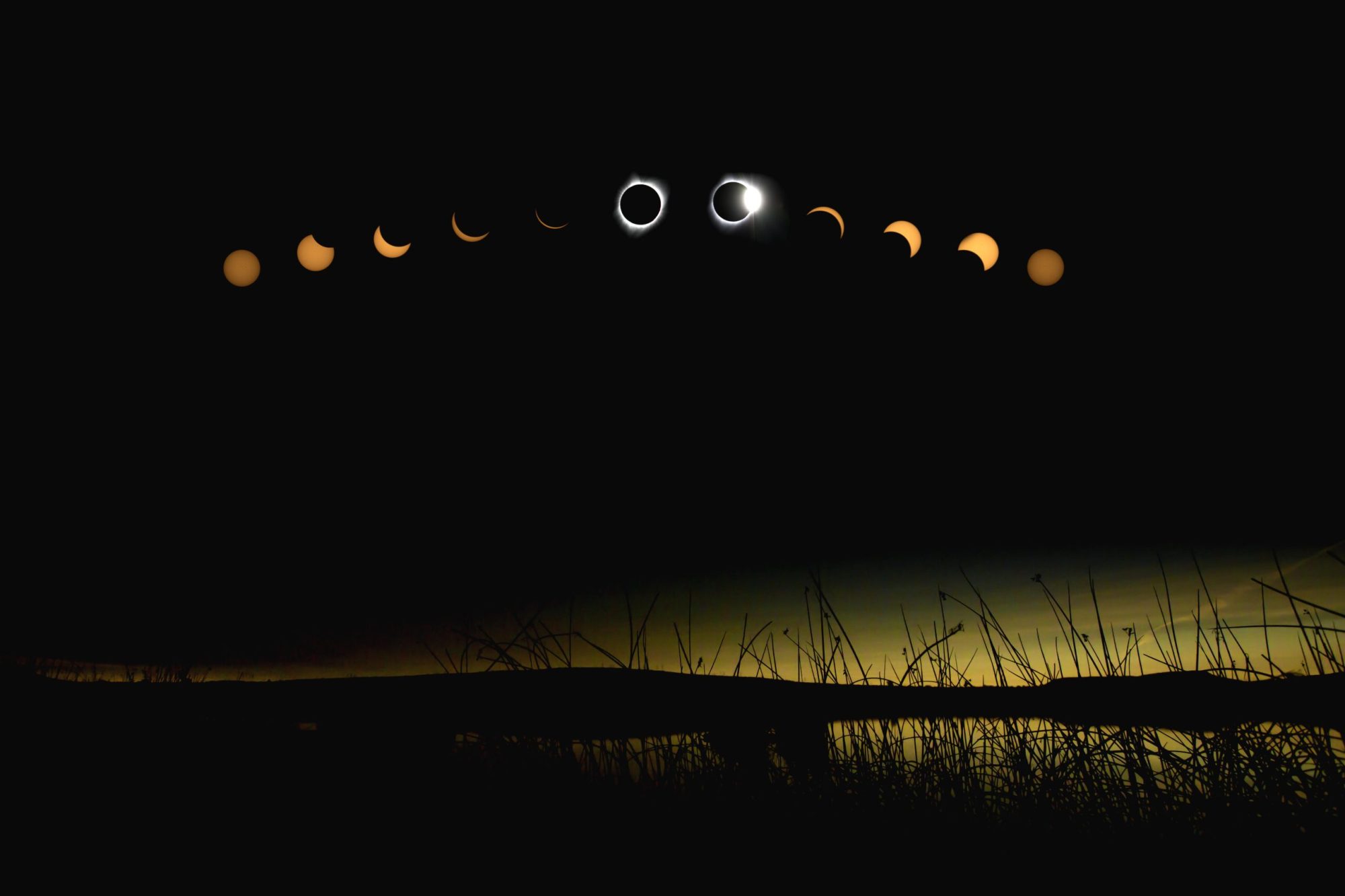 October 13 & 14 / 15, 2o23
Photo Workshop @ Crater Lake National Park
with Barb Gonzalez
An annular solar eclipse happens when the Moon passes between the Sun and Earth, but when it is at or near its farthest point from Earth. Because the Moon is farther away from Earth, it appears smaller than the Sun and does not completely cover the Sun. As a result, the Moon appears as a dark disk on top of a larger, bright disk, creating what looks like a ring around the Moon. The next annular eclipse in the U.S. will be on Oct. 14, 2023. From NASA.gov
This Annular Solar Eclipse photo workshop on October 13 & 14, plus optional time at Crater Lake National Park for Night Sky with Milky Way and a sunrise session.
Learn more about the eclipse on the NationalEclipse website.
$350 Includes threaded eclipse filter at $50 each
additional time at Crater Lake + $100
non photographer fee $100
max 8 photographers. 1 spot opened up
We have a more room reserved available to book.
you can also book your own room.
Itinerary
Friday, October 13
7 pm: Meet Barb at location she will provide in time
Saturday, October 14
6:00 am: Meet at Rim to get set up, on site training, shoot sunrise.
7-11 am: Photography penumbra and eclipse.
optional additional time at Crater Lake:
4:00 pm: Learn about best practices for night photography and move to location for sunset and Milky Way photos.
Sunday, October 15
6:00 am: Sunrise shoot.
Equipment needed:
Digital Camera (phones will not be enough)
Tripod
Telephoto lens
Eclipse glasses will be supplied, threaded filter can be supplied or eclipse filter sheet
Intervalometer or remote recommended (or knowledge of how to use the one in your camera)
Extra Battery
Extra memory card
Warm jacket, photo gloves, hat, etc., as it can get very cold