Photo locations not to miss on the Oregon Coast
Oregon's Pacific Coast is a landscape photographers dream, providing a scenic abundance from which it is hard to choose Christian Heeb lists some of his favorite photo locations. Starting from north to south.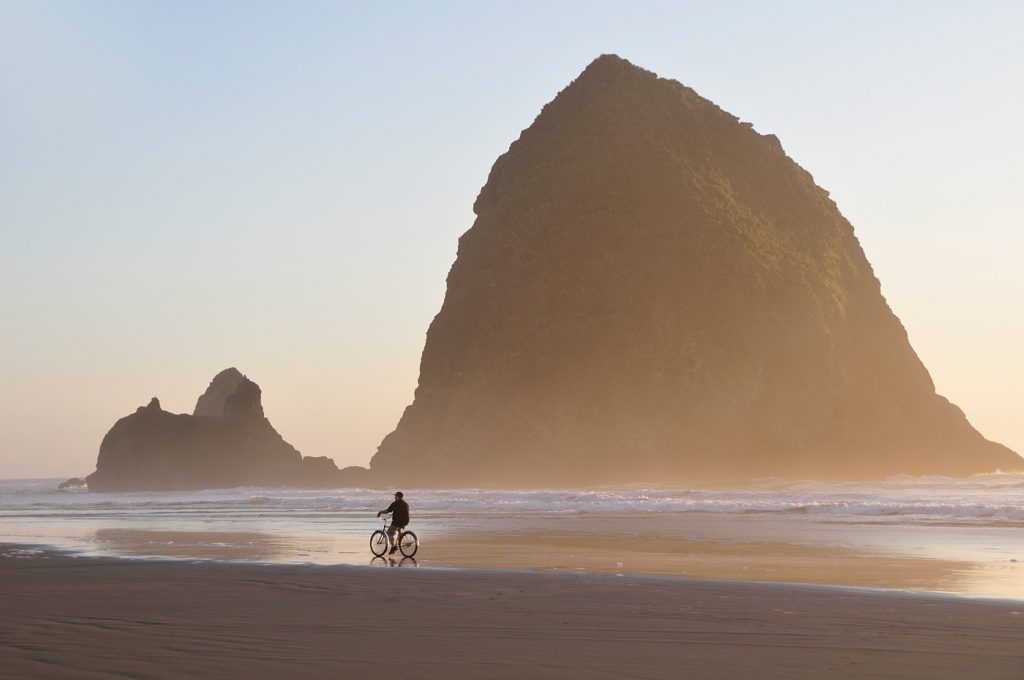 1. Cannon Beach
Arriving from Portland you may want to pay the historic town of Astoria a visit before driving all the way to Cannon Beach. Photographing sunset on the beach with the monolithic Haystack Rock rising from the tidal flats is a great way to start your Oregon coast trip. Just north of town is Ecola State Park where you have a fantastic view towards the south and the rugged shoreline. It is a rewarding location for sunrise.
2. Cape Kiwanda
Another great place to visit is Cape Kiwanda in Pacific City. Here you find stunning cliffs, sea stacks and dramatic waves during storms.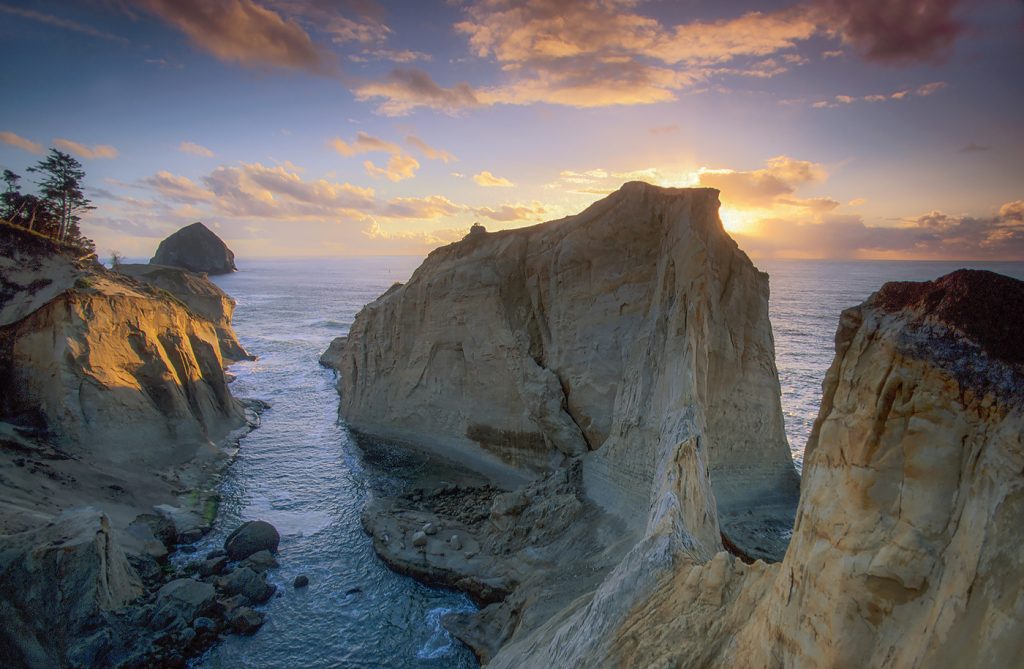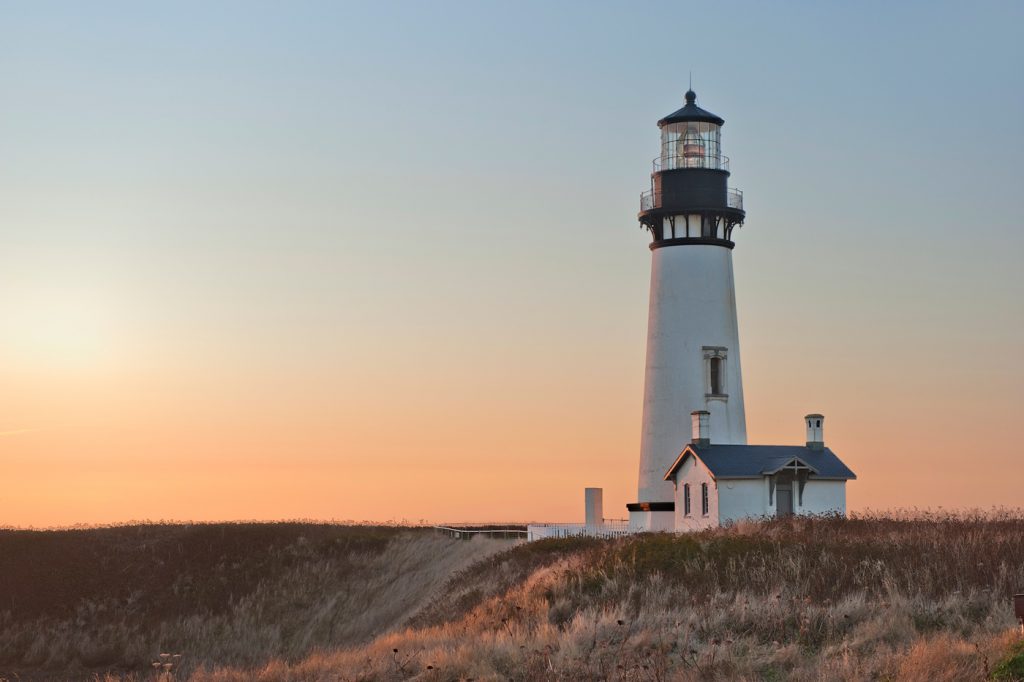 3. Yaquina Head Lighthouse near Newport
Looking for a change of scenery? Yaquina Head Light sits atop a bluff and is easy to photograph early or late in the day. The Lighthouse reminds one of an Edward Hopper painting subject and it projects a distinct New England feel.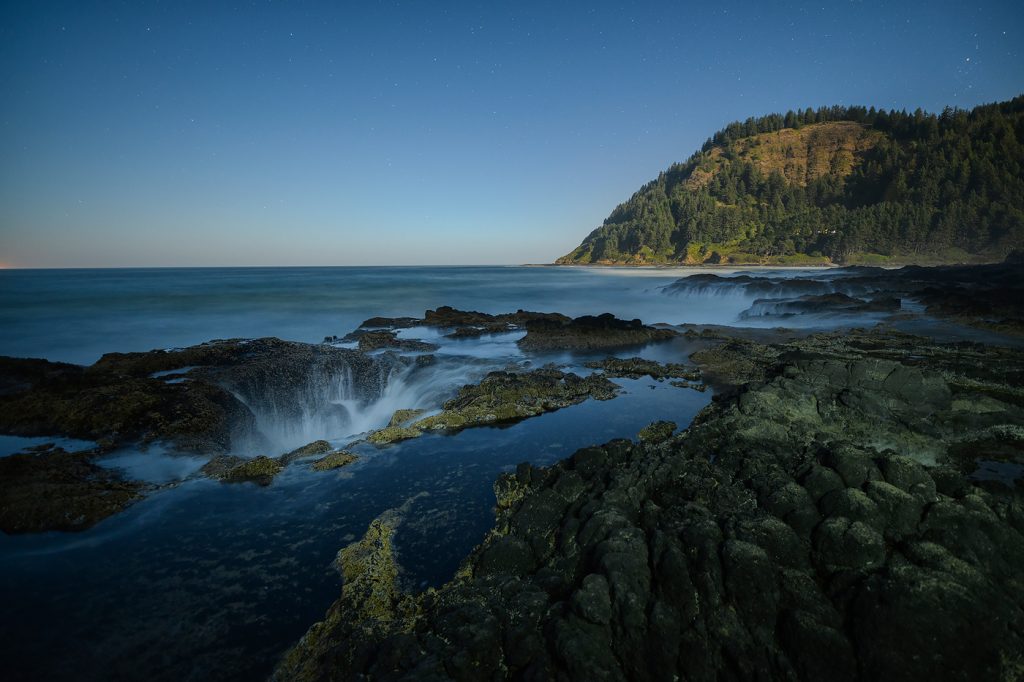 4.Thor's well
The infamous Thor's well near Yachats is an easy stroll away from Highway 101. Best time to visit is between low and high tide. You have to be super mindful of the surf which can drag you into the cauldron. It is one of those places everyone and their cat want to photograph at sunset and Instagram is full of images. I found it interesting moonlit, with stars and even during the day. Please be safe and leave small children back on the shore.
5. Heceta Head Lighthouse
Another day another lighthouse. This would be the most iconic station on the Oregon Coast and you should not miss it. It can be photographed pretty much in any weather condition other than deep fog when it is not visible. For some reason I always got there on sunny days but dramatic skies would be ideal.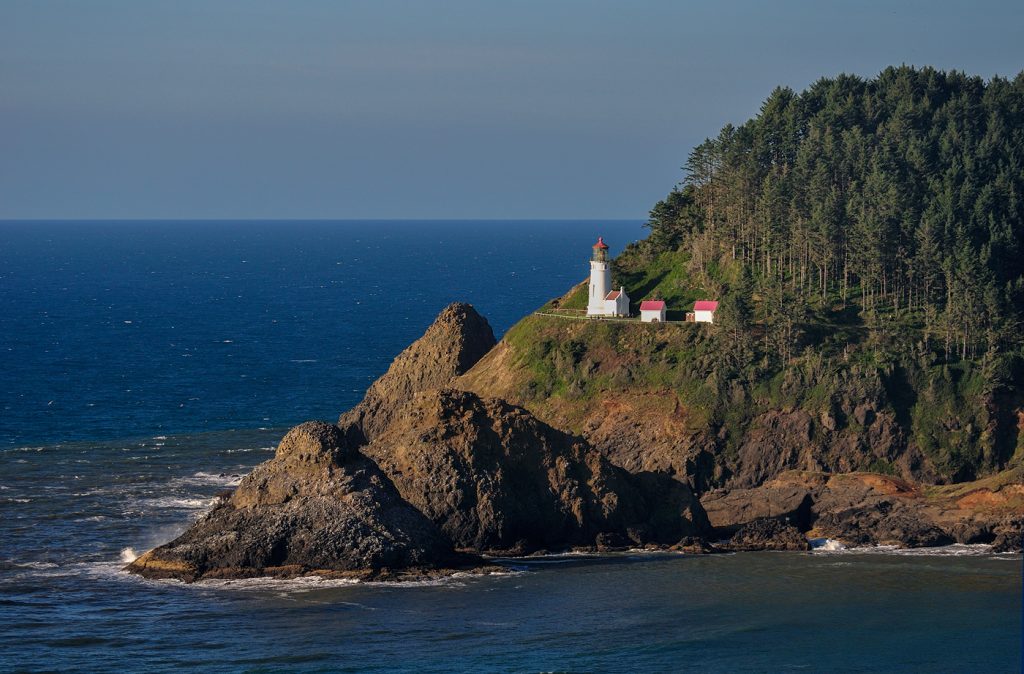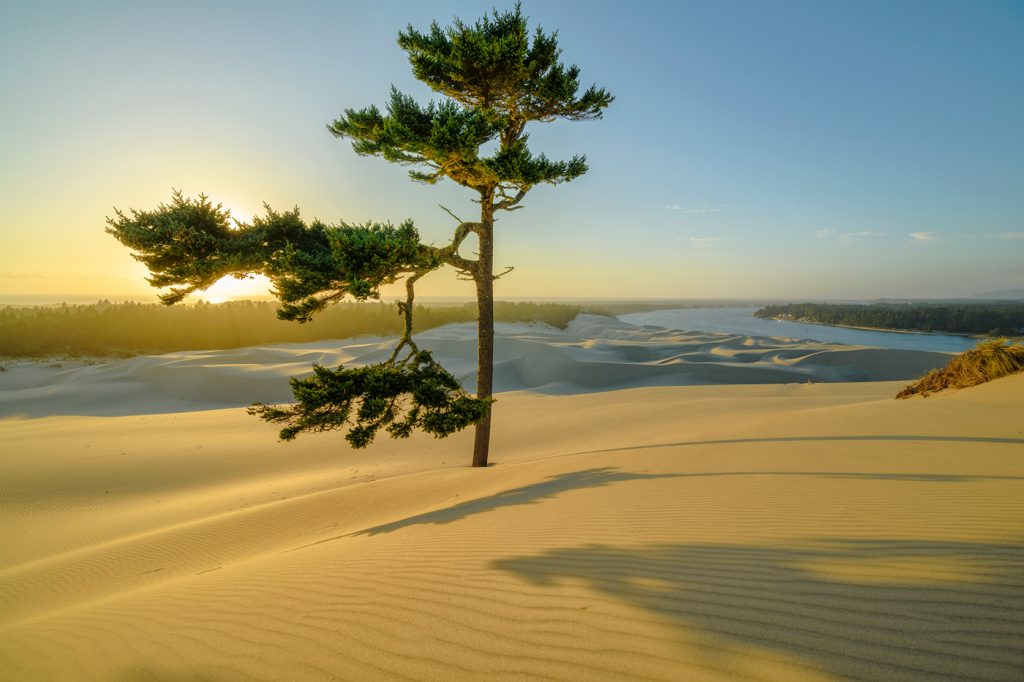 6. Oregon Dunes National Recreation Area
The dunes south of Florence are not easy to photograph. Large part of the area is used by off road enthusiasts and they have a tendency to drive over any undisturbed sand dune. My favorite place is just across the river to the south of Florence. You want to stay high up the dunes away from the beach area and walk north. There are no ATV´s there. Eventually you have a view towards the Umpqua river. There are good dunes there and several buried trees.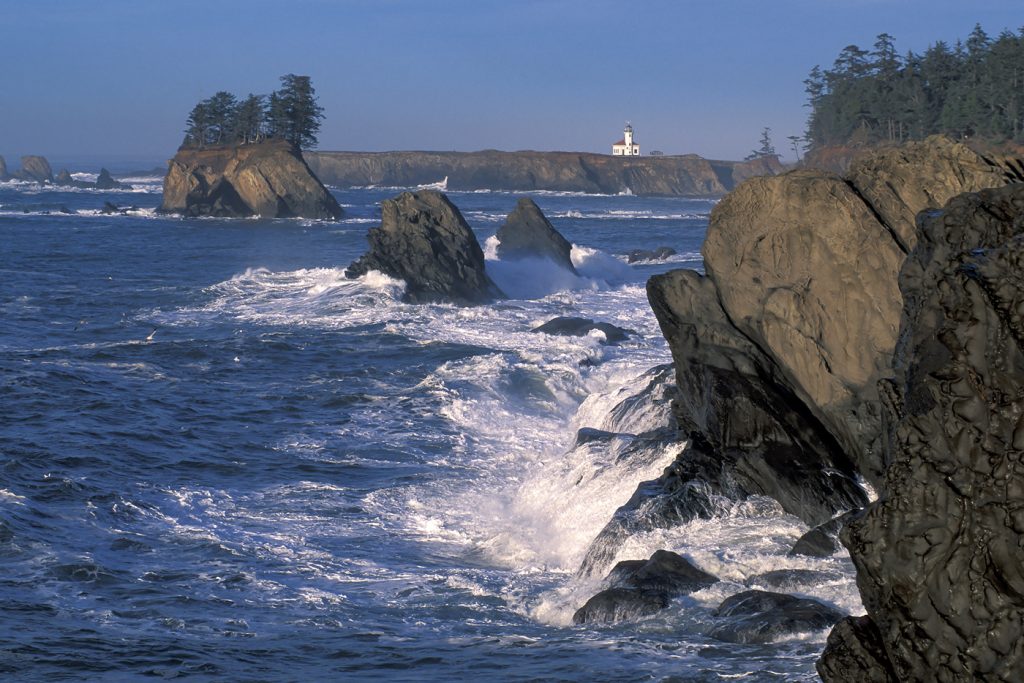 7. Shore Acres State Park and Cape Arago State Park
The coast just southwest of Charleston has it all. A picturesque lighthouse, dramatic sea cliffs, crashing waves and evergreen, wind stunted trees. Walk along the cliffs in Shore Acres State Park where you find long slabs of eroded sandstone and broad vistas. You can even get images of cliffs and the nearby lighthouse.
8. Bandon
Bandon is to the south coast what Cannon Beach is to the north coast. The Sea Stacks here provide so many opportunities for great photos you may want to stay a little longer. In the evening you can utilize the light pollution from town to photograph them. During the summer month you have the milky way rising towards the south just right to combine it with the many sea stacks.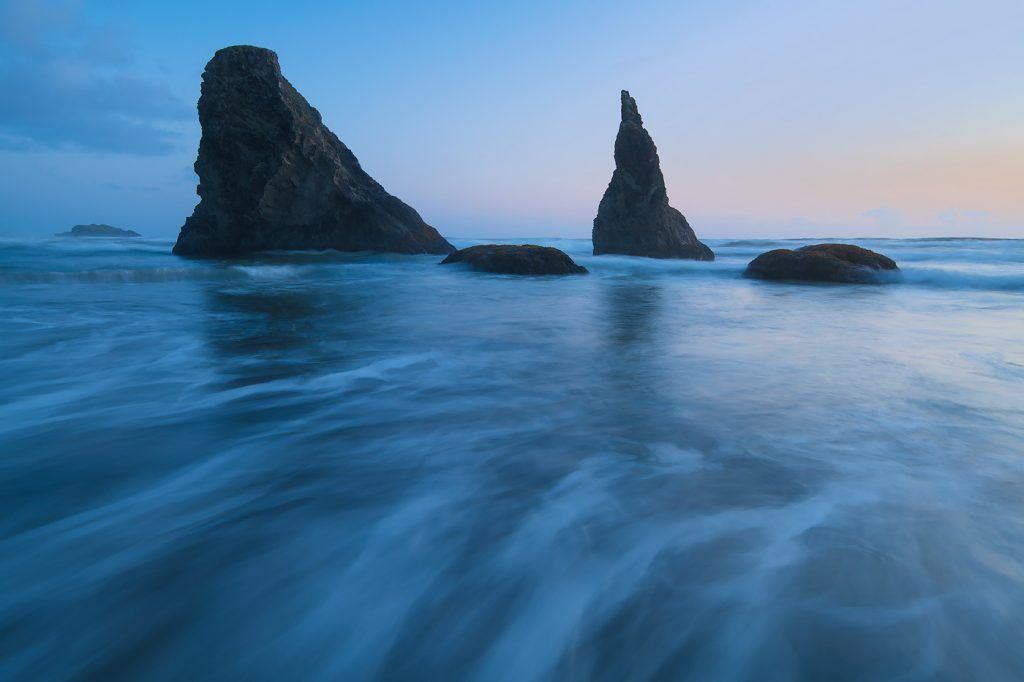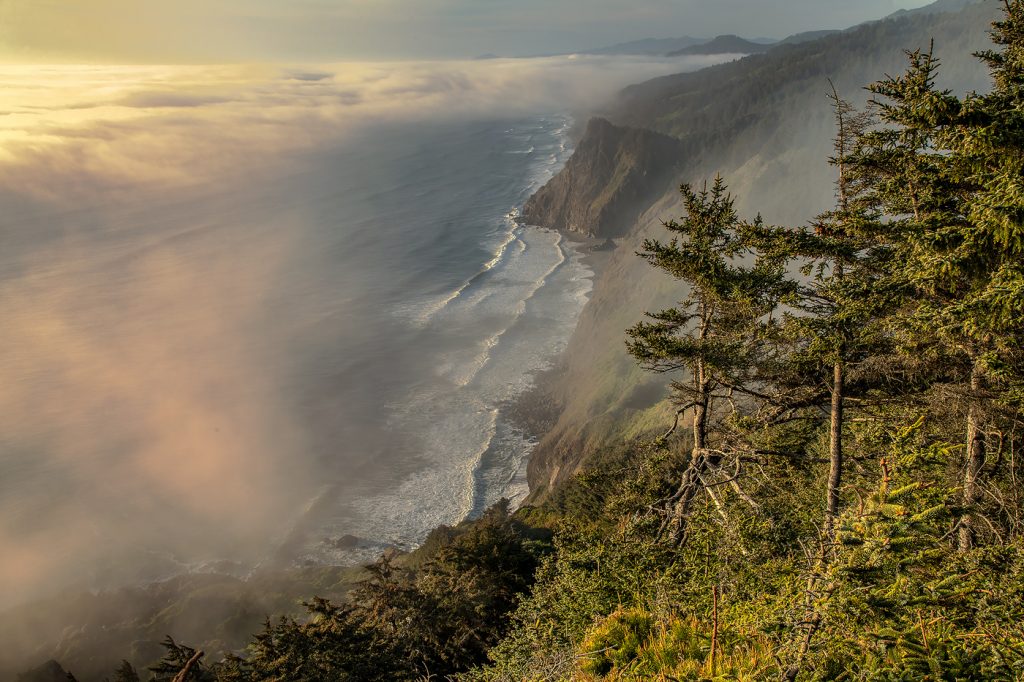 9. Cape Sebastian
A paved road leads up to this stunning view overlooking the sea cliffs of the coast. Take the right view point for sunset and the left for a short trail to another view point. There you look north and find a perfect vertical shot of the coast. It is even better when low fog rolls in. Don't go any farther than 50 yards or so. The trail winds its way to a remote rocky beach but provides only a few vistas mainly through the tree's.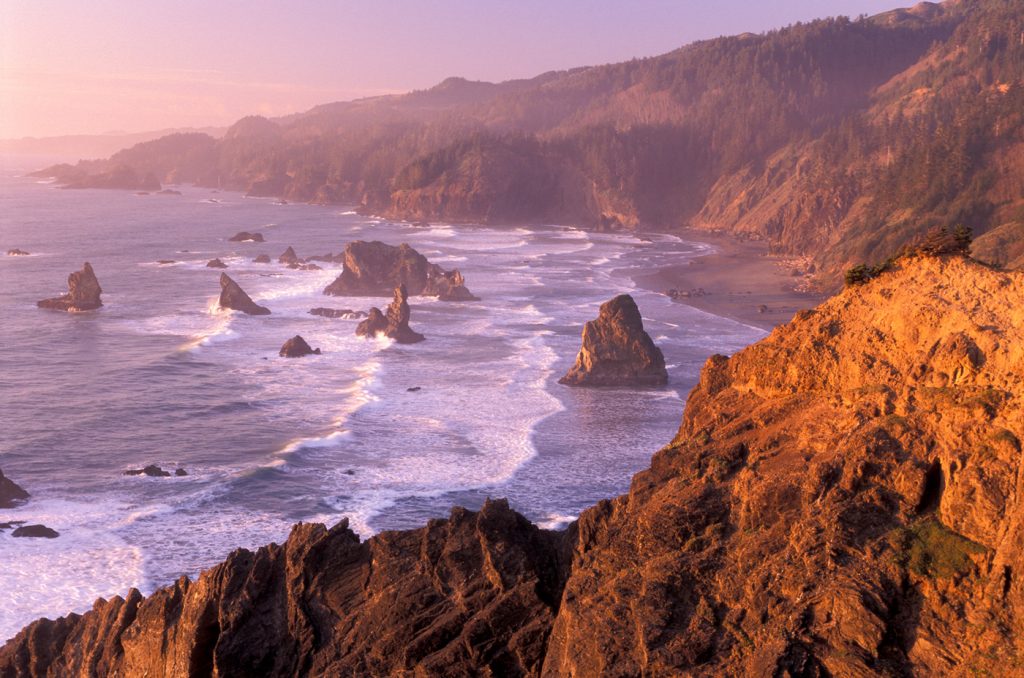 10. Samuel Boardman State scenic Corridor
My favorite and thanks to Instagram now everyone's favorite part of the Oregon coast has many different photo locations. You can photograph the milky way from the viewing platform at Natural Bridges, hike to Secret Beach just north of it or scramble down to Indian Sands. From Indian Sands look north and see all the glory of this part of the coast. For all the best views you have to walk a little way out to them. This stretch of the coast can keep you busy for a few days.
Cascade Center of Photography Photo Tours and Photo Workshops, © 2021