Day & Night Sky Photography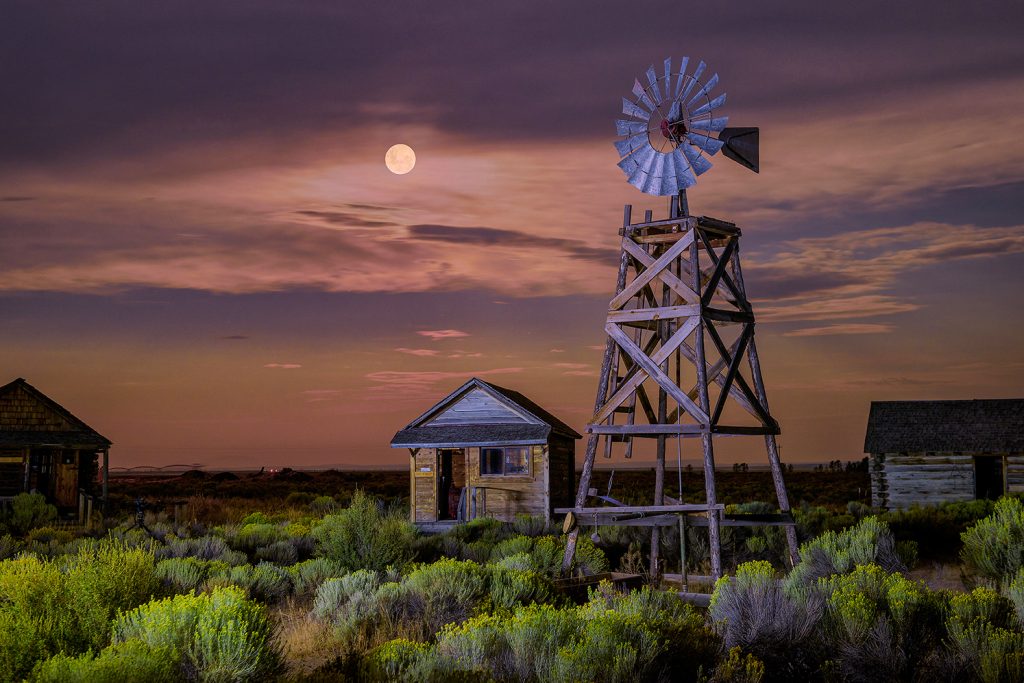 July 8, 2017   NEWS: two spots open again!
Christian Heeb
Join us for an afternoon and evening of creative photography at the Historic Western Village of Fort Rock in the Oregon Outback.
Enjoy photographing the historic buildings and the surrounding landscape in the late afternon. We have exclusive acces to the site and will use the rising full moon in parts of our composition.
We will light paint the buildings and utilize the light of the full moon as well as our LED flash lights.
This Workshop is limited to 8 Participants to give everyone enough space to shoot.
If you want to photograph the night sky only, we have a Night Sky in the High Desert Workshop.
COST
ITINERARY
REGISTRATION
BRING
LEARN
POLICY
MEET
WHILE IN BEND
CONTACT
$125/person early booking rate
Course Level: Beginner to intermediate
Participants: max 8 persons
Included: 
entry and special permit for night photography at historic village
photography instruction
Saturday, July 8, 2017
4:30 pm: Meet at Starbucks at 61470 SW Hwy 97, Suite T-8, Bend, OR 97702 for a short briefing
5:00 pm: Leave for Fort Rock
6:15-10:30 pm: Photography at Fort Rock with last evening light until sunset and Night Photography
10:30 pm: Drive back to Bend
Remember to bring:
camera with lenses 24 – 200mm
fully charged batteries
tripod
headlamp
warm sweater
snack & water
Christian will discuss the following topics:
lens and focal length selection
understanding aperture, shutter and speed of your camera
white balance
composition
how to use light to your advantage
how to shoot after dark with tripod
light painting with flashlights and how to capture the moon
We will anounce where we meet after registration.
In summer it is recommendet to book a hotel room well in advance.
[/su_gmap]
Day & Night Photography Workshop Fort Rock Historic Village