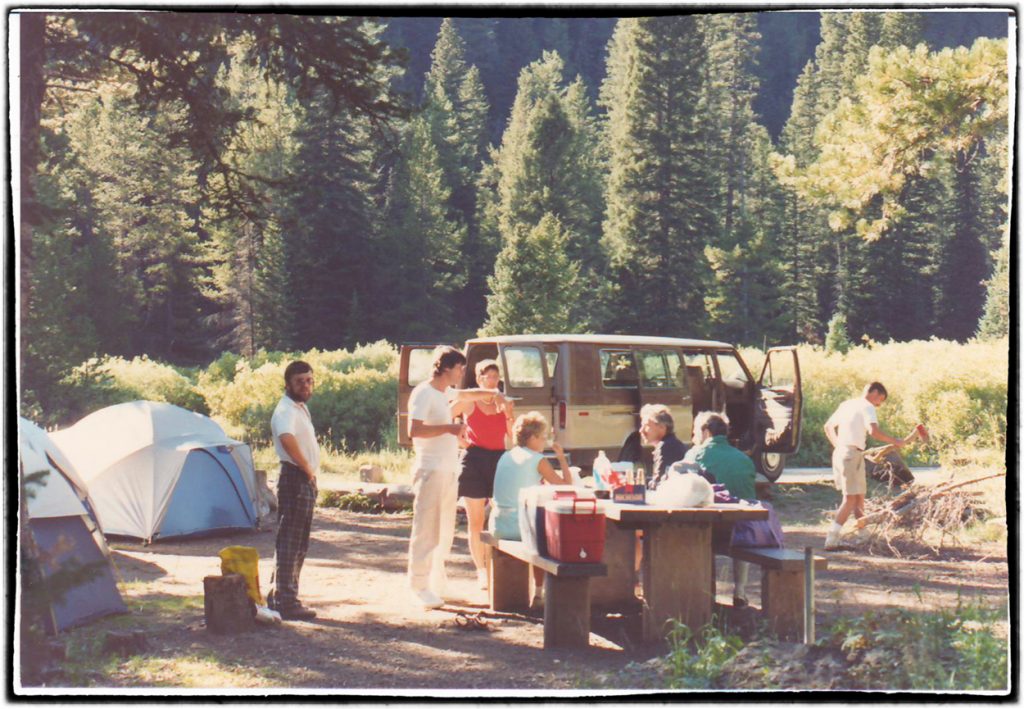 It has been exactly 30 years since we returned from our epic journey through the Americas with a suitcase full of photos. That suitcase and the photos it contained, started our successful career as travel photographers, capturing images of America.
The year 1988 was a classic make or break year for us. Living in Switzerland, we felt depressed in our little country. Restricted by the centuries old churches and grey cobble stoned streets, combined with the pressure to settle down and take over my dad's architectural firm and start a family, I knew I had to find a way out. At the same time, one of Germany's largest publisher of Coffee table books C.J.Bucher was prepared to hand me an assignment to shoot a large book on the USA, with the project being co-published by Bertelsman, the gigantic media conglomerate in Hamburg.
There were other opportunities in the pipeline, but none with the potential this one presented. The major challenge would be how to finance another 6 months on the road in the USA, since we were flat broke from our just completed 18-month odyssey. C.J.Bucher only offered us around 10,000 Deutsch Mark up front. That would pay for air fare, a used car and a few weeks' necessities, but not for all the film and the long drives and motel stays this trip would require.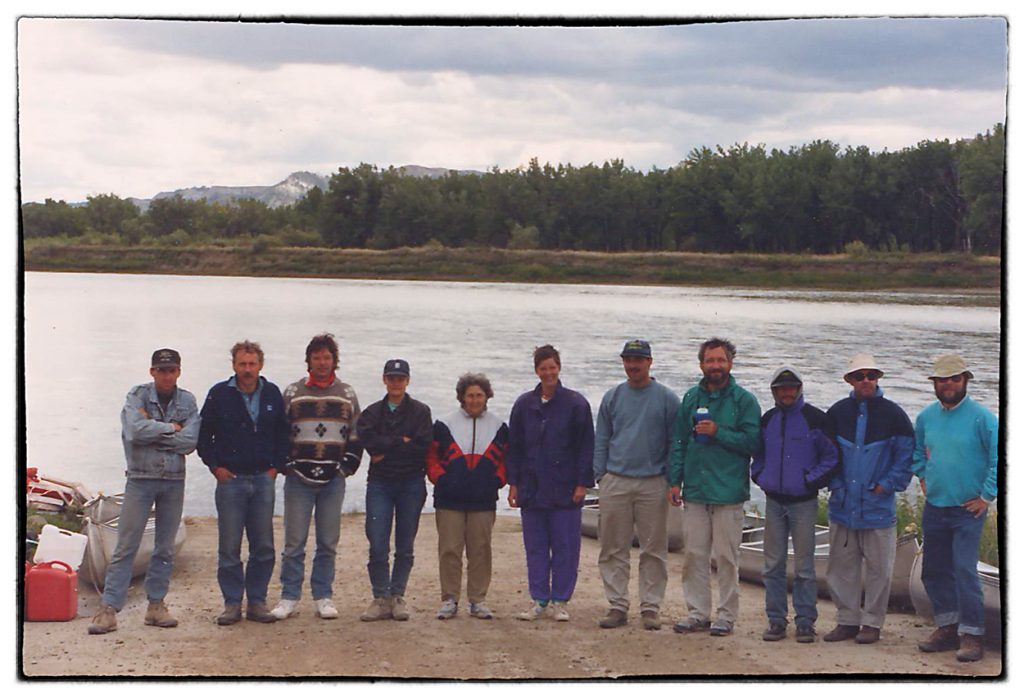 We did what today has evolved in a big business for many photographers. We proposed a Photo Tour in the USA to SSR Reisen in Zurich. SSR was student travel company with a young spirited crew that catered to the young at heart. SSR took us at our word and we sold two back to back tours that would encompass travel from Great Falls, Montana to Las Vegas and back.
What an adventure those tours turned out to be! Starting with a four-day canoe trip through the Missouri Breaks in Montana, following the trail taken by the famous explorers Prinz Maximilian zu Wied and his painter Karl Bodmer, Lewis and Clark and my personal favorite the writer James Willard Schultz. Schultz authored some of my all-time favorite books on Indian Country, namely the Blackfeet of the late 19th Century.
Along the way, camped in cheap little tents from Sears in the emptiness of the Big Sky country of Montana, wound our way through Glacier National Park and down to the Utah Canyons. Goblin Valley, Bryce Canyon and Zion were on our tour, as well as little forest campgrounds in the Wasatch mountains. Finally, dirty, tired and happy like a bunch of desert rats we all arrive in the smaller, friendlier desert oasis named Las Vegas. Everyone had a happy grin on their face while we explored the neon lights of the strip.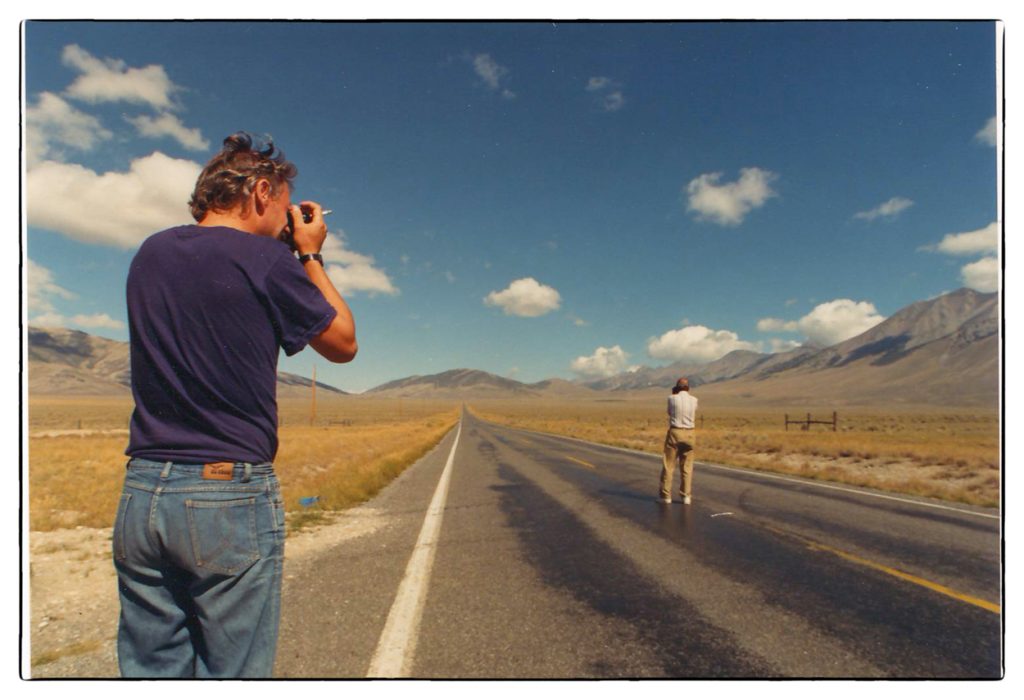 When the second tour arrived and we did the same again back up through Utah and on to our beloved Montana. As that tour concluded we travelled on alone to shoot places we missed on the first trip through the USA. To further complement the large proposed book on the USA, we went to Florida to shoot the Keys, returned to NY to photograph the statue of liberty and also visited some areas in Minnesota and the Great Lakes.
At last returning to Switzerland, I took the train to Munich with another huge metal suitcase crammed full of sheets of slides. It took myself and the editor Axel Schenck, three full days to finish the layout of my first massive photo book. Going through the piles of slides with a little loupe on a glaring light table we finally had it all laid out. My career as a professional travel photographer was on and so was our other business running great photo tours and workshops for other photographers.
Needless to say we have never looked back and to this day are still out there on the road shooting and guiding. Completing more projects and showing this beautiful world to other photo enthusiasts.