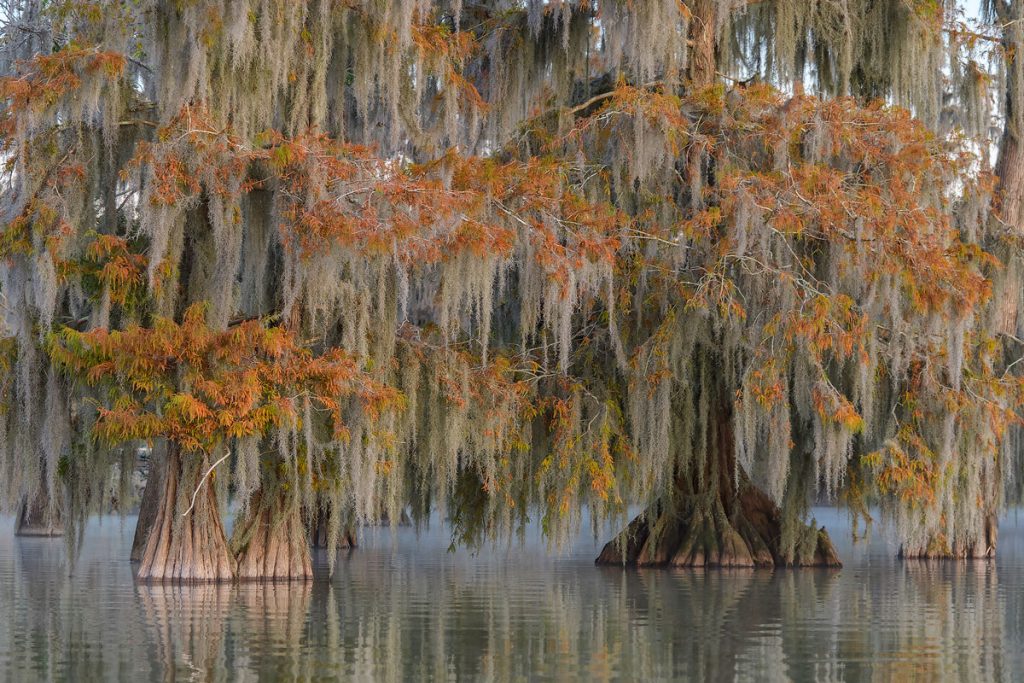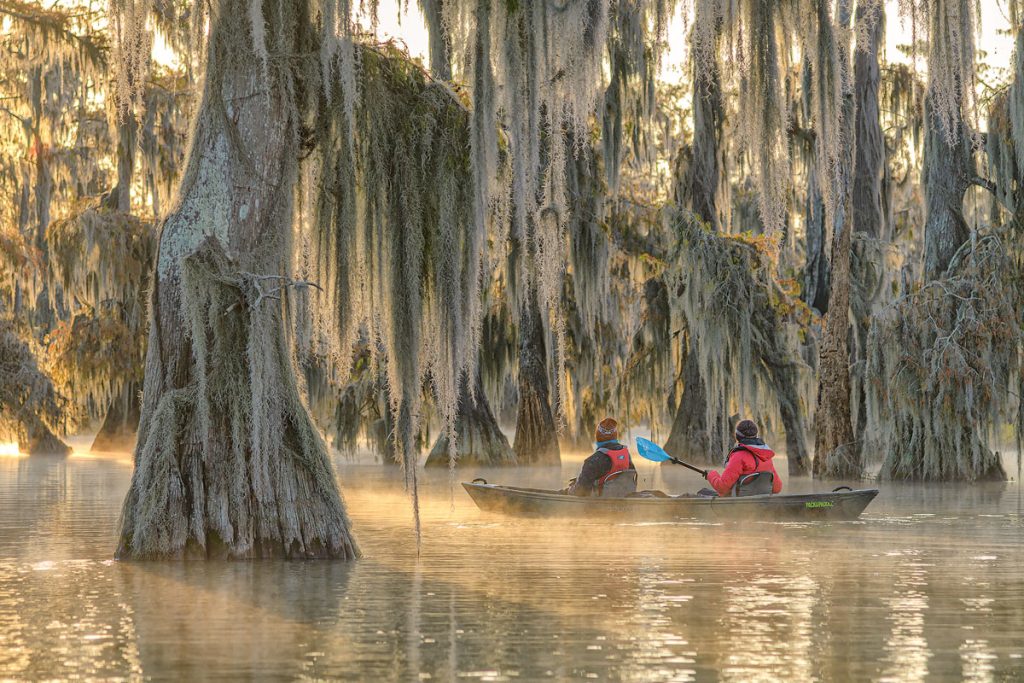 by Christian Heeb
"You are going to the South? Are you crazy?" said my friends from America's west coast, while sipping Chardonnay in chilled glasses on their manicured lawn. First there was consternation, followed by jokes and then, finally, some serious concern. "There are snakes" they said, "Cottonmouth, Diamondback, Copperhead, Coral snakes and a timber rattlesnake with the ominous Latin name, Crotalus horridus".
"They have Alligators the size of houseboats down there", said Bob. "The mosquitoes come in huge swarms and there are ticks and spiders all over. But the worst are the people!" The hicks would be my downfall.
"You know what happened to the guys in the movie Deliverance don't you?" said one slightly intoxicated husband. "If they don't shoot you, they kill you with their horrid food. It's all fried and the iced tea gives you a lethal sugar rush."
"Be careful when tipping the waitresses" I was told. "Don't be cheap – that may be frowned on, but don't tip too much so you don´t get jumped by a jealous husband or cousin".
None of my friends showed the slightest interest of ever going to the Deep South. They would all rather go to Mongolia or the Congo.
As a professional travel photographer I really had no choice. I wanted to photograph the magical Cypress trees of the Mississippi Delta and so my wife, Regula and I went anyway. We had been to the Deep South before and we understood the culture. We knew it as just another part of America but with a twist. We had experienced air boat tours through the Atchafalaya Basin where you find beautiful groves of water logged Cypress trees. We had enjoyed the serene beauty of Lake Martin with its bird rookeries in the spring and we knew the alligators as pretty calm and friendly critters – somewhat like a great water lizard the size of a large dog. Sometimes they tend to be larger, more like a canoe, but they leave you alone. They certainly are not Nile crocodiles which eat you alive given half a chance.
In the bar of Basin Landing near Breaux Bridge the air con was blasting some arctic air in my face. Condensation was running down the walls and the place felt damp. Most clients were dressed in camouflage. Fishermen, tourists, squirrel hunters, ex-military types – all men were adorned with a greasy baseball hat showcasing some ad for motor sports equipment, fishing tackle or a branch of the military. The few women were all the type that uses too much makeup and paints their fingernails blood red.
One old guy whose pant rims spilled only partly over his cheap outlaw boots, was draped over a bar-stool talking out loud, like a TV commentator with no audience. "That Obaaaama…he was to blame for that in Bengaaayzi. He and them Democrats." There were some grunts from the captive audience. One woman gave an "Aahaa" kind of sound. Nobody seemed to care. The guy was part of the décor. He kept on mumbling and my wife gave me that look which said "Don't you dare say something!"
We had gone to the bar in the hope of getting some info on the exact location for the elusive groves of old-growth Cypress trees, that rumor had it, still existed in these parts. Nobody knew or they didn't want to know. So I asked for the check. The bartender dropped me the check with a "Heere ya go hon". I left a good tip, anxiously scanning the room for jealous boyfriends. Nobody gave me second look.
"People around here are shy, they don't like talking to strangers" said Carter, the Ranger at the Visitors Centre of Lake Fausse Point State Park. We had high hopes for finding the location of one of the Cypress groves in this Park. I had only seen small second-growth trees so we had gone to the Visitor's Centre looking for help. Carter did not like us, despite me turning on all the charm I can muster – admittedly not much. My wife, on the other hand, has a voice that brings up visions of a young Brigitte Bardot in a bikini. Her Swiss accent, which most American males take for French, is a great asset for information gathering. Even Carter, who does not like foreigners, a category that seems to include anybody from outside the county, caved in and told us where the place is.
"From here in a canoe, it's a day's trip." When I asked if I could hire some locals with boats he said, "They won't talk to you". Finally, he said, "Why don't you just drive down the dirt road and after 8 miles put in a kayak. Look west, and that's where the trees are." He looked at our small rental car and suggested we go rent a cargo van and just do it. Regula's charm aside one of the tricks here in the South is quite simple. Be nice, be polite and show respect. After all, The Deep South is just another place with humans on planet earth.
The boat launch at dawn was easy to do. We checked our surroundings for large gators or hidden snakes, jumped in the boat and paddled towards the big trees. The sun had not risen yet but an orange glow was visible in the east. Nothing stirred. The water was placid and the air as soft as silk as we paddled west. A fine mist was rising over the water and the first grove of trees, their large roots sticking out of the water, were welcoming us like the silent sentinels in the Lord of the Rings.
As our boats slid over the water, the mist rose further and the first soft rays of the rising sun transformed the Spanish moss that shrouded forest into a fairyland of light and magic. The only thing we could hear were the droplets of water from our paddles hitting the placid water's surface. A Kingfisher cried out as we approached and shot like a feathery rocket through the woods.
We saw a few snakes perched on the roots of the giant Cypress, a good reminder not to grab on to trees. To be on your own in a kayak, with no other human being in sight, all alone in a pristine natural environment felt priceless. So many of the old trees here in Louisiana have been logged and dragged out of the swamp.
"What's that humming noise?" asked Regula. I heard it too, a high pitched whine. Looking deeper into the forest I saw swarms of mosquitoes hovering and twirling. I felt like watching a swarm of witches riding their broomsticks. We paddled further out into the open waters and the sunshine where the bugs would not follow us. The beauty of the morning had passed. The light became flat, bright and dull. So we paddled back for coffee and American breakfast.
As a photographer you are always searching for that magic moment: those few minutes, seconds or blink-of-an-eye when everything falls into place – Cartier Bresson's decisive moment. Cartier Bresson was a street photographer but in Nature Photography much of the same happens. In place of the movement of a young girl walking along a narrow street throwing her shadow, nature offers the rays of the rising sun hitting a water-logged tree stump and making it steam. The magic moment may appear when a canoe glides through the fog or when the sun gets obscured for a second by a waving slice of Spanish Moss obscuring the sun's rays and allowing the camera to catch the back-lit scene of a magical forest.
© Christian Heeb, March 2021