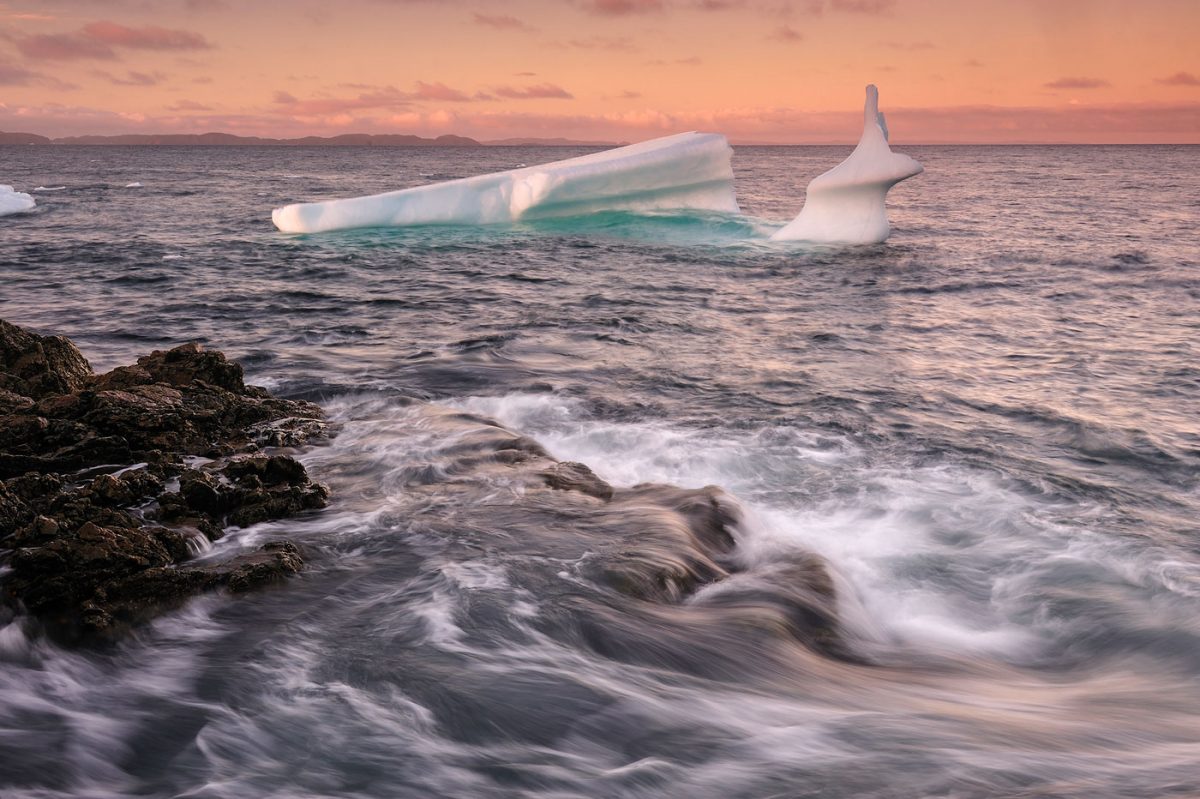 Icebergs, Whales, Puffins and rugged shores
with Christian Heeb and David Cobb
Imagine yourself on a beautiful rocky island in the Atlantic. There are quaint and picturesque fishing villages competing for attention with beautiful lighthouses and coves strewn with floating icebergs. There are nesting colonies of Puffins and other seabirds like Gannets and Cormorants. Whales can be seen playing off shore. The sea cliffs and hidden coves invite you to get creative with your camera. Look no further than the Canadian island of Newfoundland, a pristine island that is slowly being discovered by nature photographers.
Having traveled there many times, Christian Heeb with David Cobb will guide you to the island's best opportunities. Our photo tour and workshop we'll concentrate on the eastern part of the island and we'll have plenty of time for photography and instruction.
Due to local conditions we will amend the program to get you the best possible photo opportunities. As always, it is all about photography on our tours.
We also offer a Grand Newfoundland tour from June 3-17, 2023
~CAD $ 6,360 /per person/double room sharing (~US$ 4,850)
~CAD $ 7,760 /single room (~US$ 5,850)
5-9 persons
Included:
7 Overnight stays in middle class Motels
Transportation from to St. John's in our vans
2 boat excursions
Park & entry fees
Guided by David Cobb & Christian Heeb
Not included:
Meals
Personal expenses
Tips, Covid test
Flight to St. John's (YYT)
Itinerary
June 17 -24, 2023
Saturday, June 17:
Individual arrival and ride to our Hotel in St.John's. (YYT) Meet in the evening for Dinner. Overnight in St. John's.
Sunday, June 18:
For sunrise we head to Cape Spear lighthouse which is situated on a spectacular rock overlooking the North Atlantic Ocean.
The rest of the day we will explore the many scenic villages and coves around St.John's. Overnight in St. John's.
Monday, June 19:
After a sunrise photo session and breakfast we drive to Cape St. Mary. The stunning cliffs there are home to a multitude of marine birds and an important nesting site. We spend the afternoon photographing birds, the landscape and the nearby lighthouse. Overnight near Cape St. Mary.
Tuesday, June 20:
After a sunrise session we head out and drive by way of Trinity, a charming Village to Bonavista where we will be based for the next three nights. This is prime iceberg territory. We will do a boat trip for whale and iceberg spotting. There are many sights all along the rugged coast. We usually head out for sunset and sunrise photo shoots and look for villages and nature subjects during the day. Overnight in Bonavista.
Wednesday, June 21:
Bonavista. Overnight in Bonavista.
Thursday, June 22:
Bonavista. Overnight in Bonavista.
Friday, June 23:
After a morning session we make our way back to St. John's with stops en route. Overnight near St.John's Airport.
Saturday, June 24:
Individual departure home from St. John's. (YYT)
We will adjust the program according to weather conditions to give you the best possible photo opportunities.